Sunrunner is a heavy-prog trio formed in 2008 in Portland, Meine, USA. The band is currently composed by David Joy (vocal/bass), Joe Martignetti (guitar) and Ted MacInnes (drums).

Sunrunner debuted with the album "Eyes Of The Master" (2011), a prog rock record with heavy metal leanings. Since then, their second album "Time In Stone" (2013), Sunrunner had solidified more into a metal band with prog rock influence, using elements of jazz and acoustic instruments such as violin, flute, bouzouki and percussion. "Heliodromus", the third full length released in September 2015 by Minotauro Records (Italy), is the most epic one to date, defining the term "heavy-prog" as the bands genre.

"Heliodromus" is getting excellent response from European and UK press, especially because of its own music identity, as shows these statements:
"A perfect album!" (Pest Webzine / Romania); "Phenomenal Music" (Rock Hard / Slovenia); "A Great Album" (BadBlack Unicorn / Germany); "A real discovery for all Progressive Rock fans" (In Hard Magazine / Germany); "A very interesting mixture" (Rock It Magazine / Germany); "It takes a few listens to get into, but is well worth the effort" (Power Play Mag / UK); "Heliodromus offers a very varied journey in the very own Sunrunner universe" (CD Aktuell / Germany); "A good listen and I wouldn't mind catching them live sometime" (Rock Society Magazine / UK); "A quite peculiar and unusual" (Crossfire Metal / Germany); "The album is beautiful by the wild influences from all directions" (Der Hörspiegel / Germany); "Heliodromus is an album that is growing... a very unconventional band" (Heavy-Metal.de / Germany); "With Heliodromus, Sunrunner have developed their own sound cosmos which is quite sure it will find followers" (Hooked On Music / Germany); "It takes some time until you get into the work, but once heard, and if your are a progressive lover, you can not get away so quickly" (Metalunderground / Austria); "Sunrunner created an album here which is simply different, chaotic, creative and courageous, not just for progressive fans" (My Revelations / Germany); "Heliodromus is an absolute 'must' for all fans of unconventional heavy metal" - (Powermetal / Germany).

In August Sunrunner completed a four shows tour in Brazil. The band was beyond welcomed by the Brazilian audience.

"Heliodromus" also received great reactions from the Brazilian press: "Mesmerising" (Rumors Mag); "Excellent album... first class band!" (Metal Samsara); "Inventive, intriguing" (Road To Metal); "Super Interesting" (Arte Metal); "Everything harmonizes perfectly... unique sonority and very catchy" (Whiplash); "Rich in feeling in its essence" (Metal Na Lata); "Plenty of character and musical identity" (Alquimia Rock).

The band couldn't be happier and motivated with this great repercussion in Europe, UK and Brazil, so they are working on the pre-production of its next studio album to be released next year.

In the meanwhile, if you are still not convinced about the band's fire power, check out the lyric-video for the track "Star Messenger":

Powered by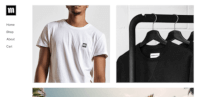 Create your own unique website with customizable templates.